I realise I said recently that I wasn't that into desserts, but I do have to make an exception for Rice Pudding. Rice Pudding is surely one of the world's great comfort foods, and was one of the few puddings my mother would regularly make when I was growing up. I still make it today, and my go-to recipe is the one in my very old and battered copy of The Dairy Book of Home Cookery.
On the face of it, The Prawn Cocktail Years recipe looks like any standard rice pudding recipe, but I was pretty sure I'd never followed this specific one – after all, I already had my standard recipe that I've been following for decades.
It's when you read the detail, you realise that this recipe is a little different – I'd certainly never made my rice pudding this way before. It reads more like making a sweet risotto. This will be interesting.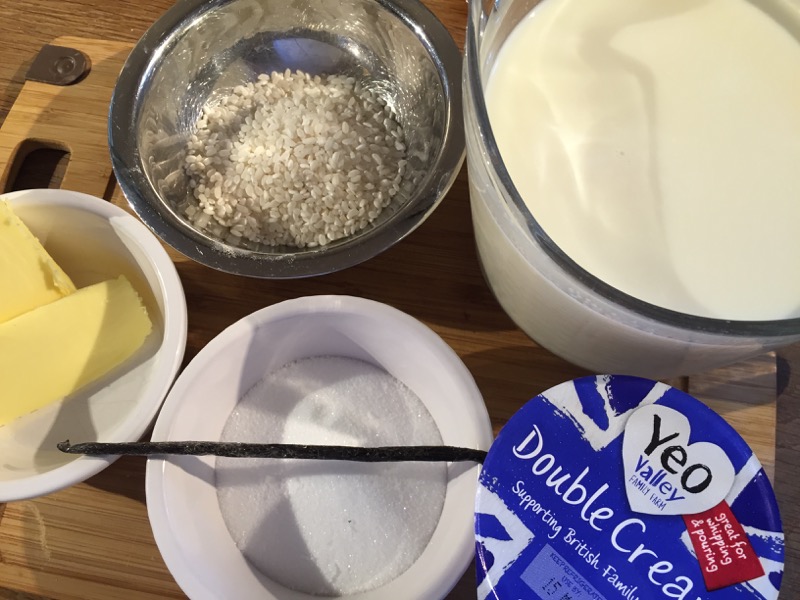 I start with melting butter in a pan, and adding caster sugar, stirring and heating gently until it turns into a golden yellow sticky mass.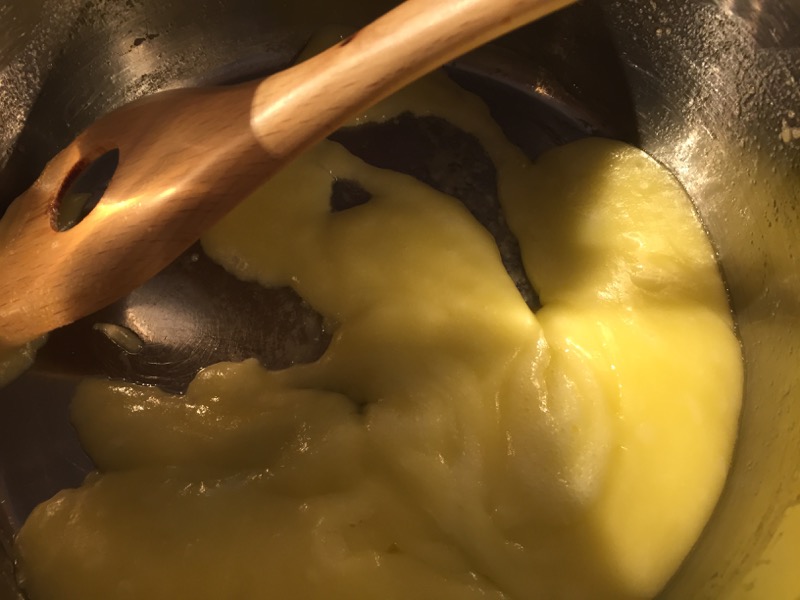 Then, I add short-grain rice and continue to stir that for a few minutes.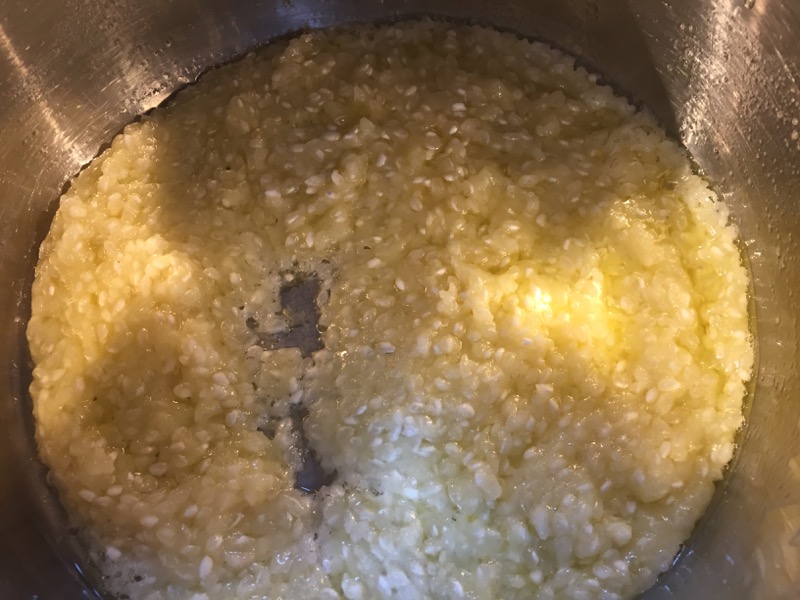 Next I pour in the milk – which bubbles ferociously as it hits the hot rice/butter/sugar mixture in the pan. A few good stirs to break up the clumps of rice that have formed, and then add a split vanilla pod, beating it about a bit to release the seeds.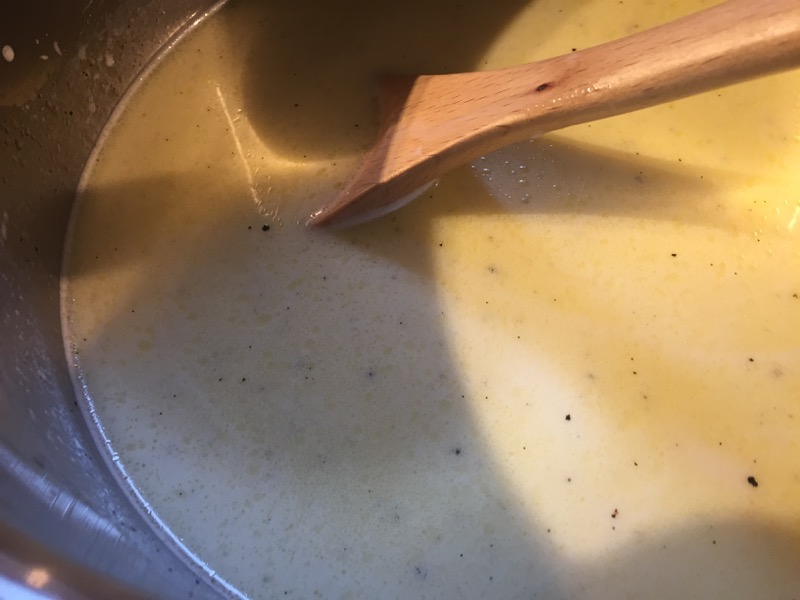 Finally, some cream and a pinch of salt, and I bring the pan to a simmer. I transfer it to an oven-proof casserole and cook it in a low oven for three and a half hours.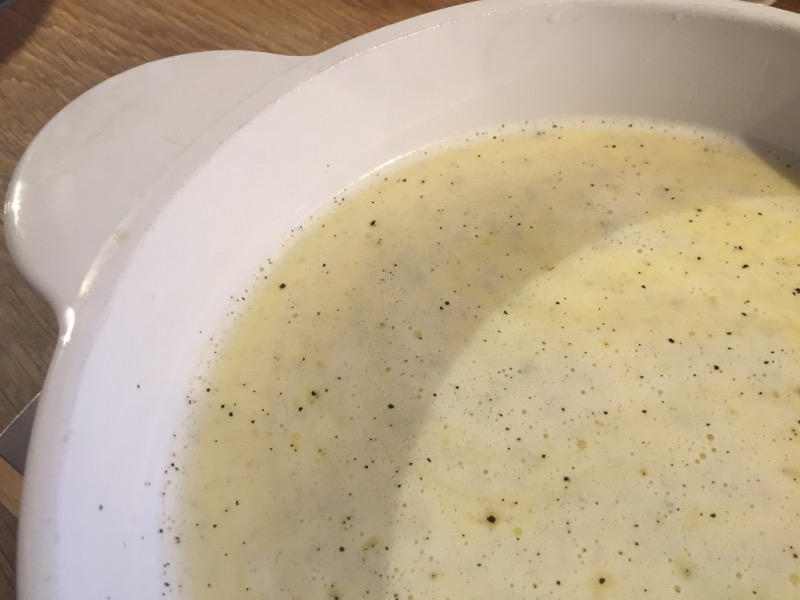 When I take it out of the oven, it has a delicious looking golden-brown skin on top – perhaps a little darker than it could be, but certainly not burnt. As all rice pudding aficionados know, the skin is the best bit. I leave it to cool – we need to be eating this lukewarm.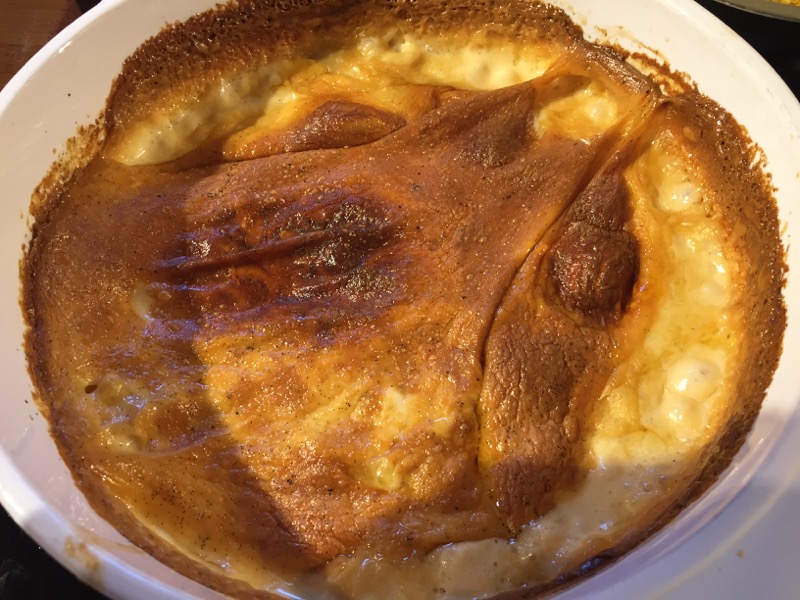 I serve it just as it is, a generous dollop in a bowl.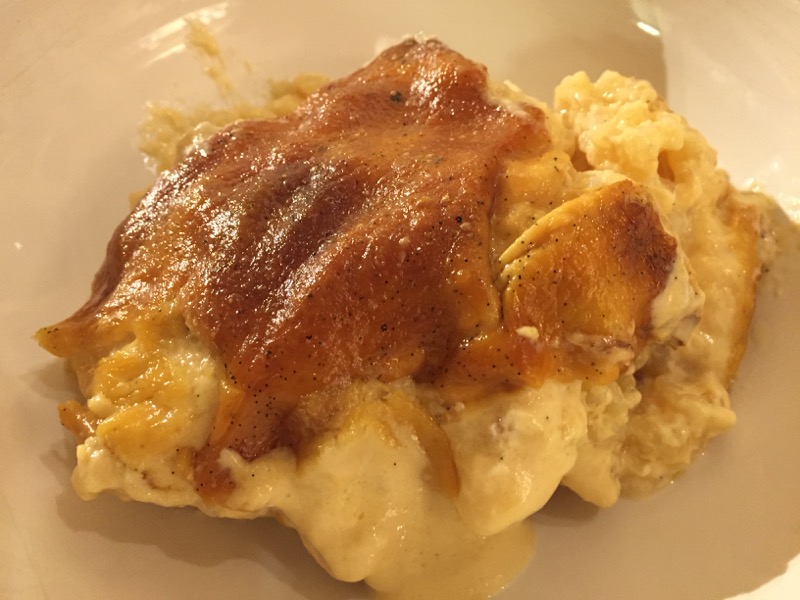 Now, I really like rice pudding. It's one of my favourite things in the world. But this? I was blown away. It was straight-up just about the best rice pudding I've ever eaten – certainly the best I've ever made. The frying of the sugar and the rice gave it a depth of flavour that you just don't normally get in this kind of pudding – hints of toffee with a buttery-sugary sweetness that was absolutely delicious. It took a huge amount of willpower to stop myself from going back and just eating the whole lot. Why on earth did I not make this particular recipe years ago? Listen everybody, this is important. All rice pudding recipes are not equal. Some are better than others. This one is amazing. If you haven't already bought a copy of The Prawn Cocktail Years, do so now, just for this recipe. You will thank me later.
Sue says:
I didn't like rice pudding much as a child. I hated the skin, which was always too dark and burnt tasting and a bit slimy. I thought rice pudding was the poor cousin of better things like fruit pie and custard or chocolate sponge and hot chocolate blancmange.
But Dave has really converted me to rice pudding over the years. He makes his soft and buttery and with lots of creamy loveliness. His skin is never burnt or thick and off-putting.
He thinks this rice pudding recipe is the best he's ever had, but I think he's underestimating his usual rice pudding. This one has more flavours of spice, lots of vanilla, but it's quite sweet and the rice is cooked so long that it forms up into a soft solid rather than his more usual consistency of custard with rice. I loved it, it's a very nice pudding. But I hope he still makes his old recipe from time to time because I love that too and it's quite different to this one.
As puddings go, this is a very nice comfort pudding. And could be jazzed up with the addition of a few slices of fruit and a drizzle of cream in a nice bowl for a dinner party.
8/10