I was after something that would make a relatively straightforward week-night dinner, and this pasta dish looked just the thing. It needed only a handful of ingredients, all of which I had to hand.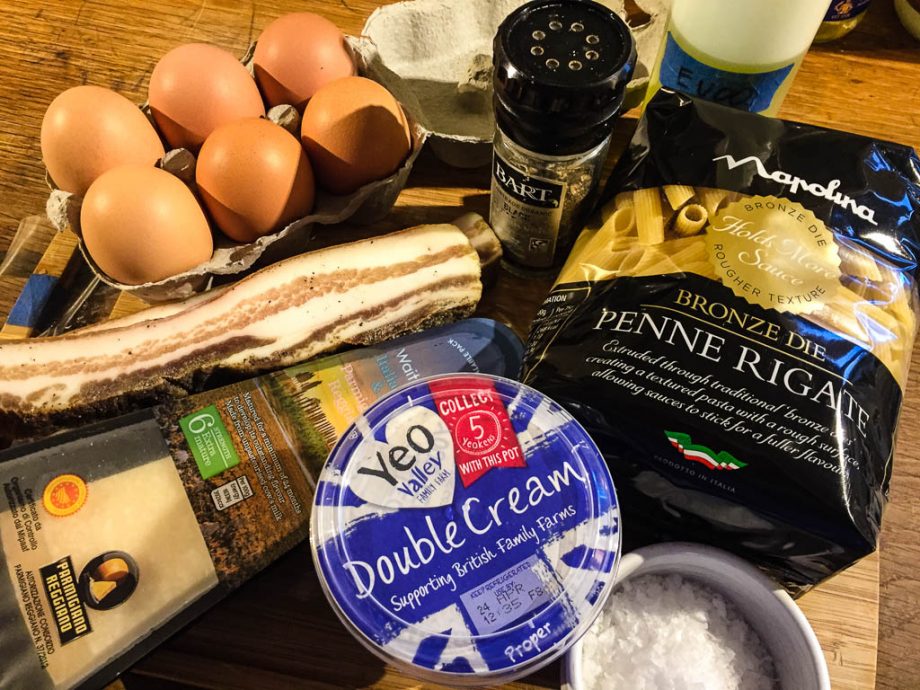 This recipe is another cheat – it apparently comes from The River Café Cook Book. I have a copy somewhere, I bought it many years ago, but don't really recall ever using it very much. Perhaps I should dig it out and have another look.
So, I chop some pancetta into matchsticks.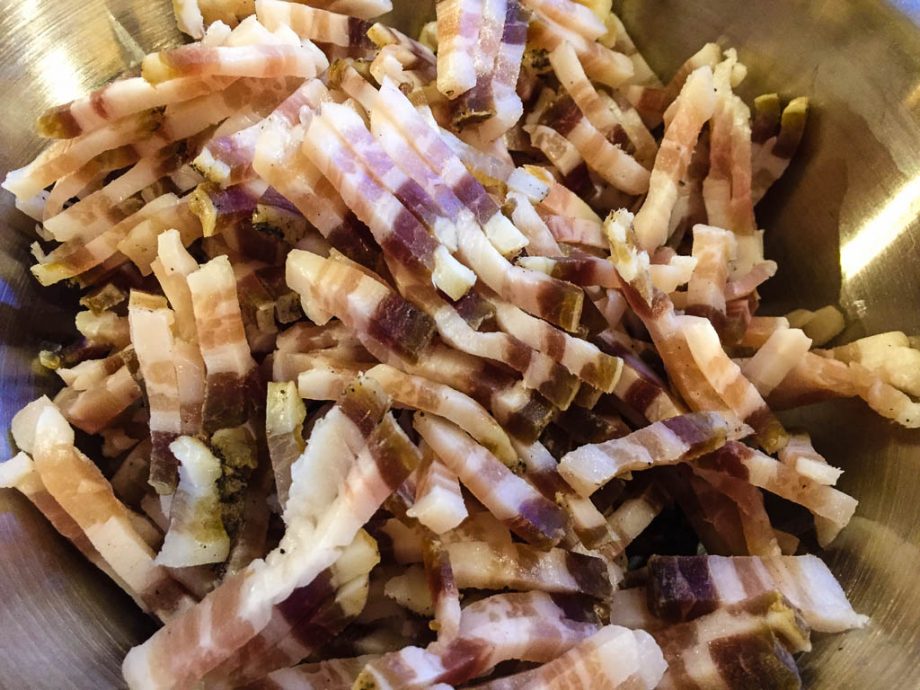 And grate some parmesan.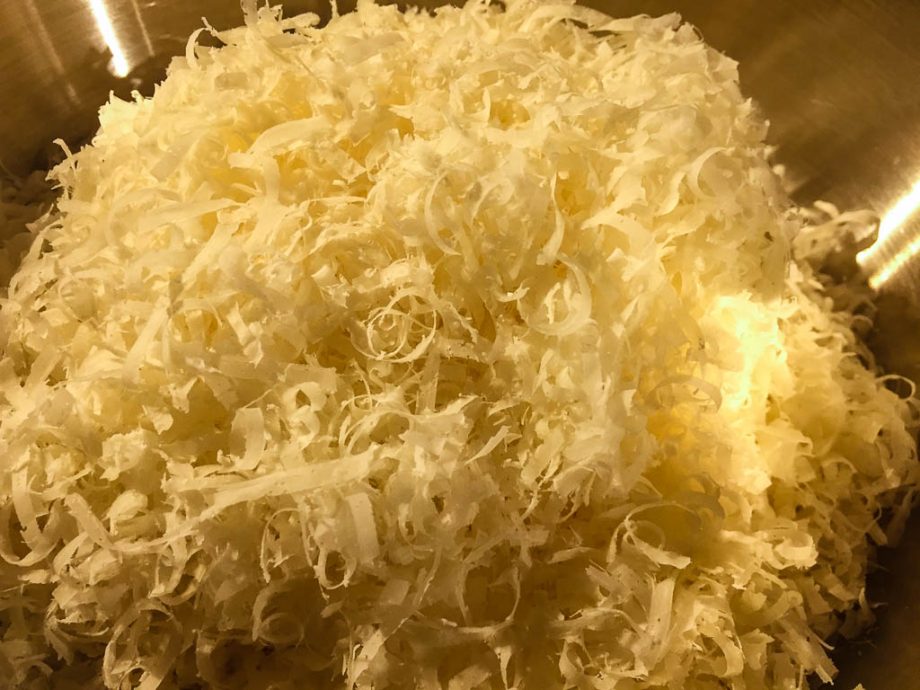 I gently fry the pancetta until the fat renders out and it becomes crisp, and add some black pepper.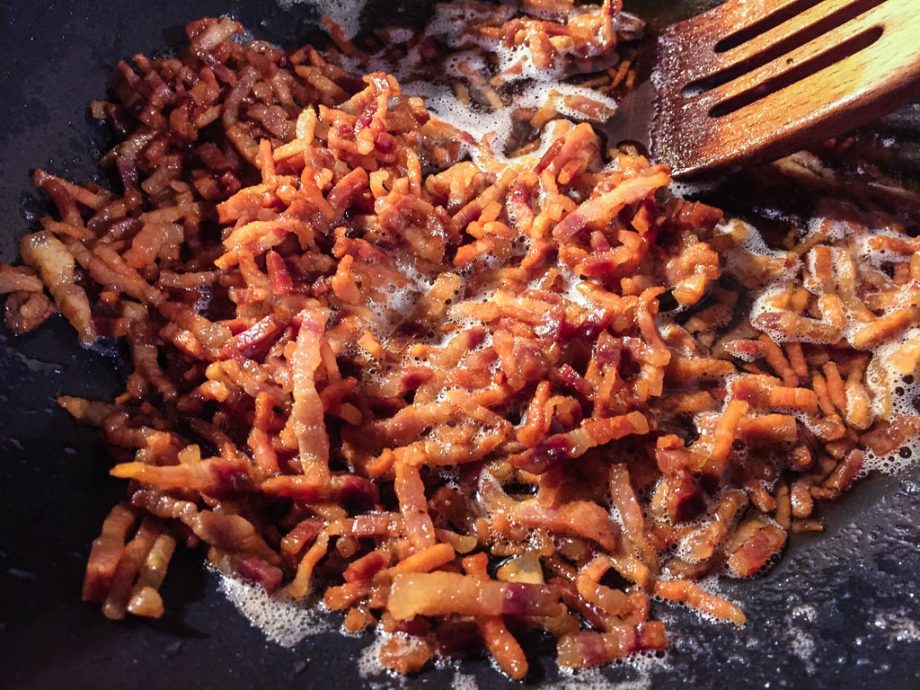 Next, I beat egg yolks with cream, and season with a little salt and black pepper, and stir in some of the parmesan.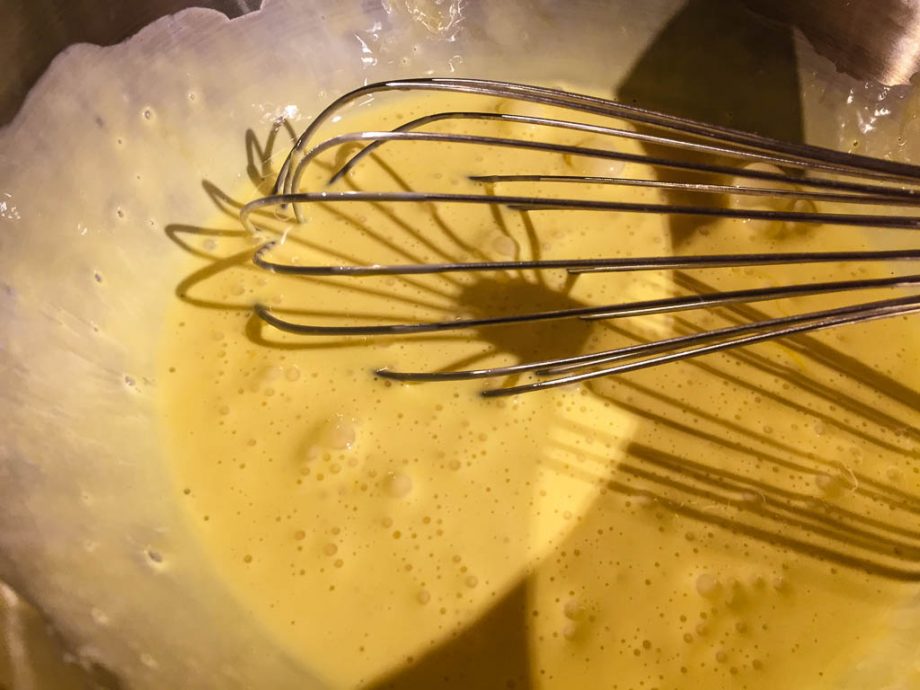 Meanwhile, I cook the pasta, drain it and stir into the pancetta and oil.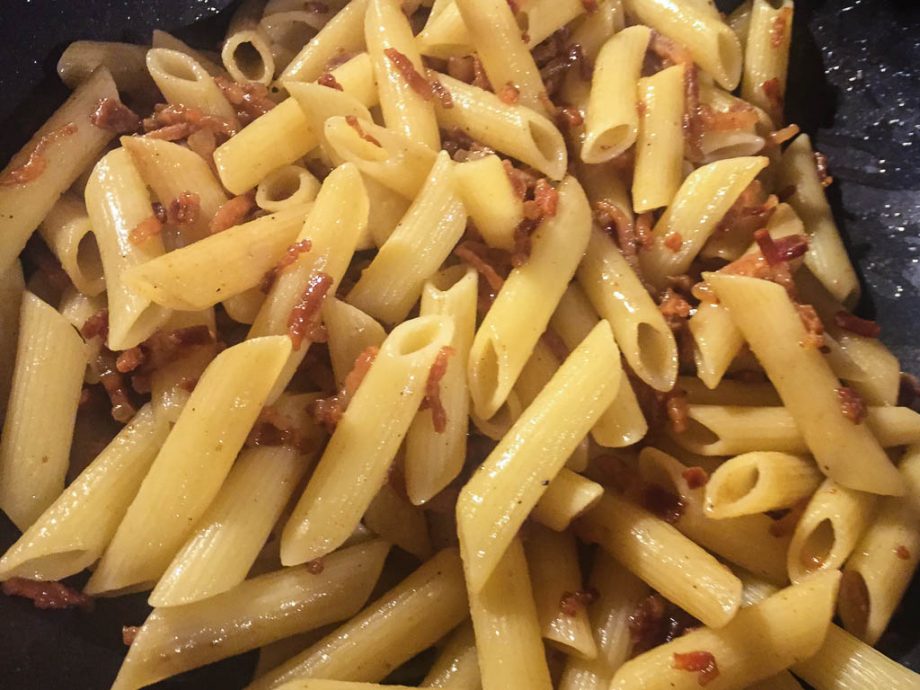 I add the cream mixture, stirring thoroughly to coat each piece of pasta, allowing the residual heat from the pasta and pancetta to cook the egg mixture lightly. To finish, I stir in the rest of the parmesan.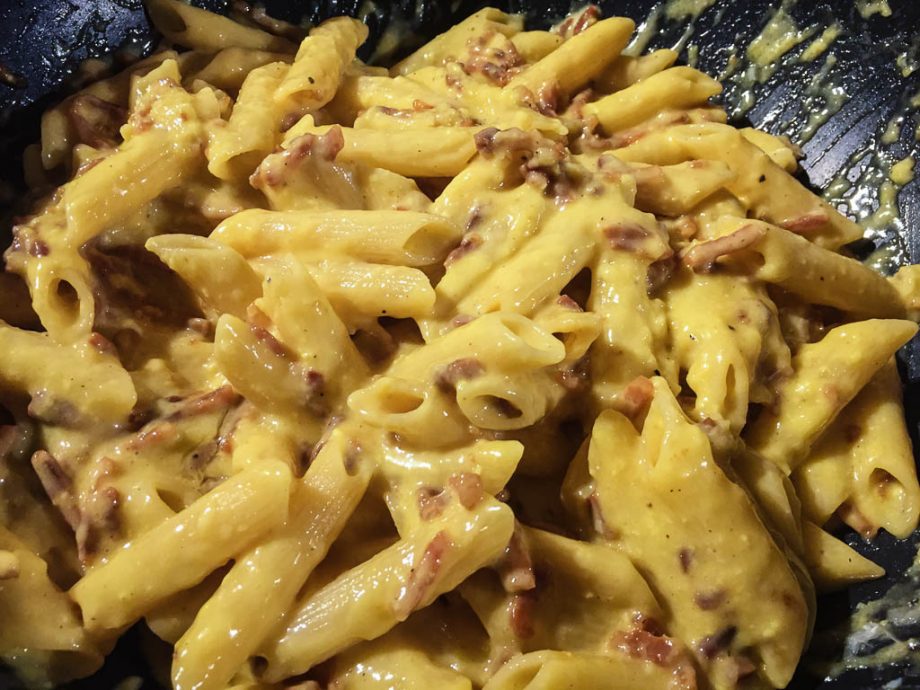 And serve.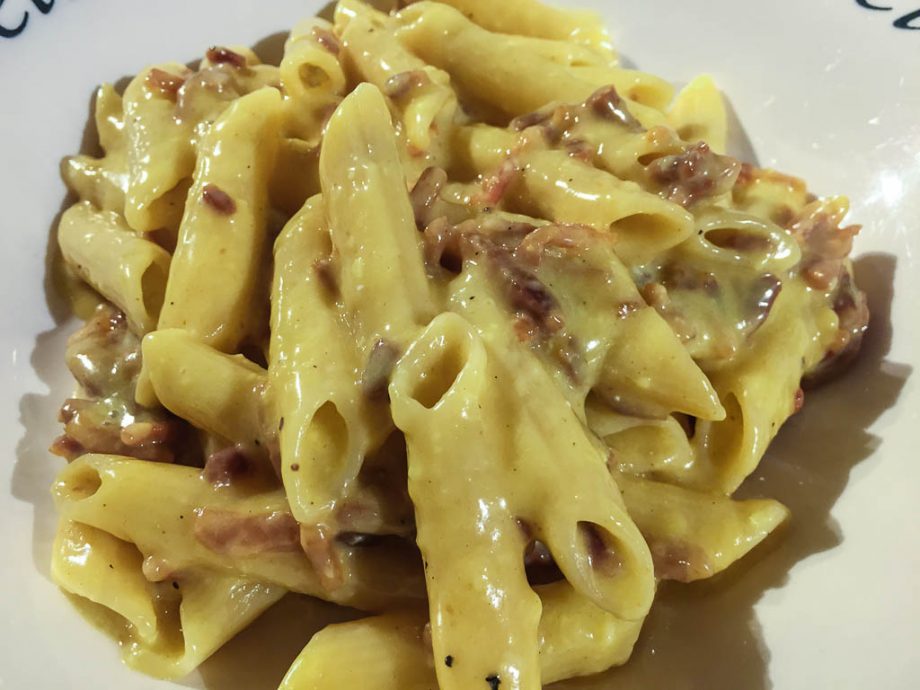 I thought it was rather nice, if a little on the salty side. The egg and cream clung to the pasta nicely, giving the whole thing a nice silky texture. The salt though. Yes, definitely too salty – the pancetta and the parmesan were ganging up on everything else. If I made this again, I think I'd try using bacon instead, in the hope it was less aggressively salted.
Sue says:
A surprise to me, this one. I didn't like it. I expected I'd really like it, so I was a bit disappointed.
In my mind a carbonara is soft and creamy and flavoured with ham. This one was in-your-face pancetta, too salty by far and a bit stringy. There wasn't any cream, just buttery sauce. There was parmesan cheese (which I love) but it just added to the overpowering salty nature of this dish.
I didn't finish it. I just didn't want it.
It was well cooked of course. There was nothing wrong with the cooking. But the recipe was off. You could not have made it any less salty given the ingredients list. Balance is key in cooking. This was not a balanced dish.
I am only judging this one on the recipe itself.
2/10