The second Creamed Spinach recipe in the book is very different to the first. Whereas the first recipe is cooked long and slow in butter, this version is cooked much more quickly and then mixed with a béchamel sauce.
Once again, the recipe calls for an outrageously large amount of spinach, so I scale things down to a quantity more suitable for two people.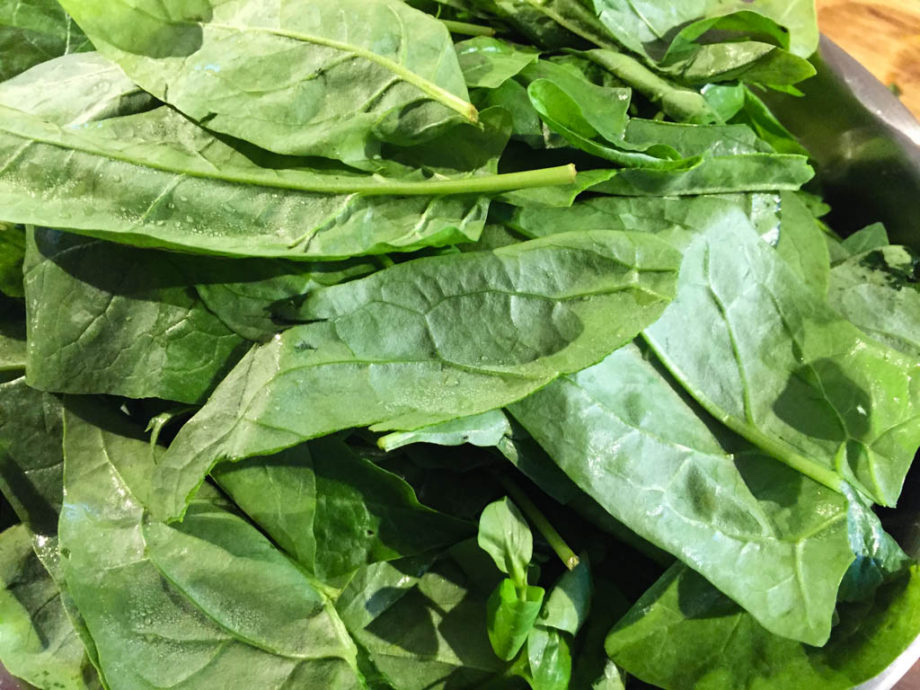 First, I heat some milk containing cloves, onion and some salt, and then let it stand for a while so that the flavours infuse into the milk.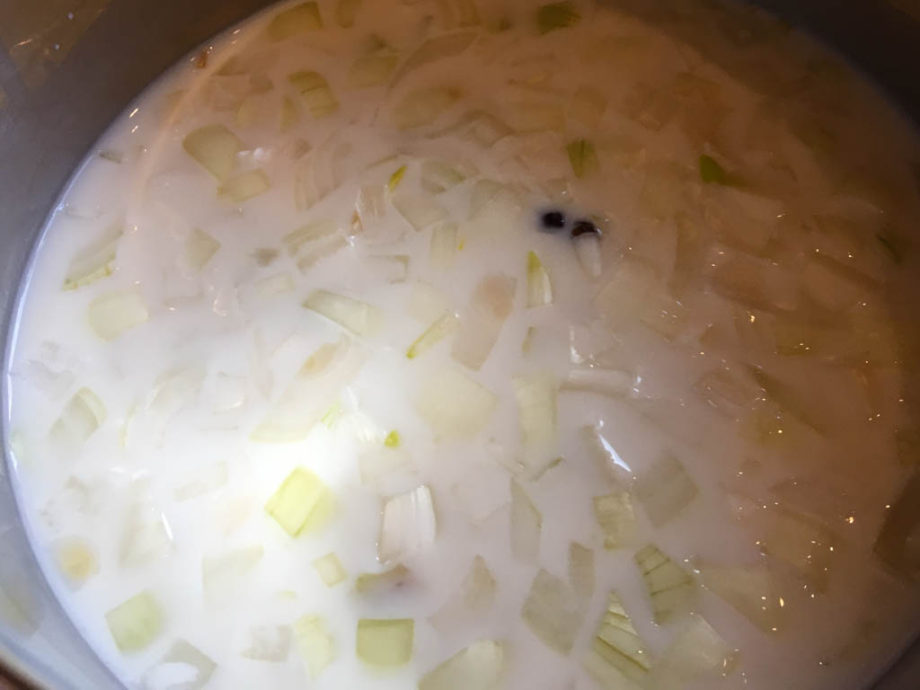 While that's infusing, I prepare the spinach. This part is easy – I wash the spinach. then blanch it quickly in boiling water.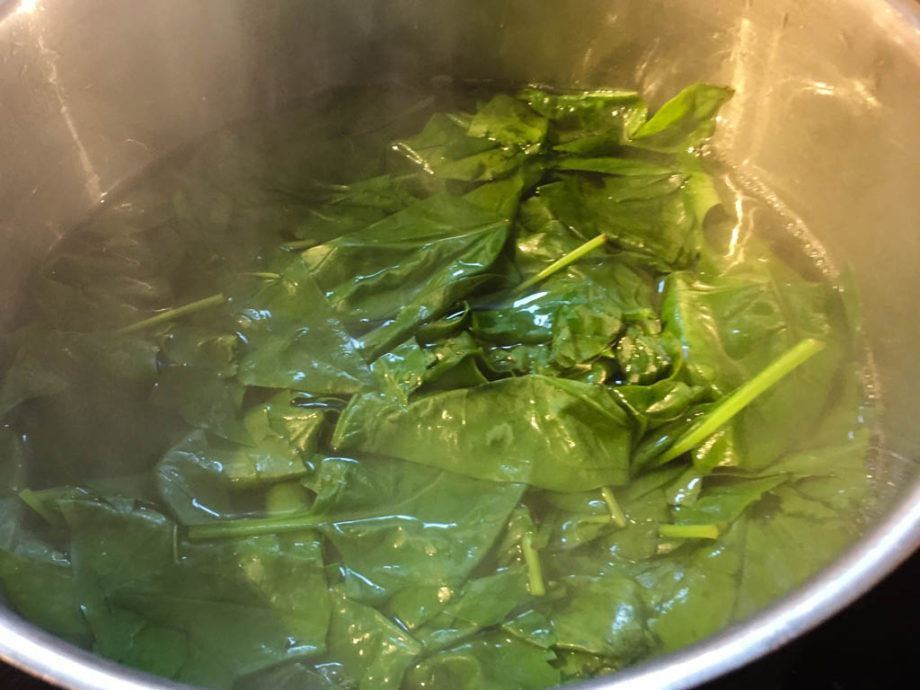 I then drain it and refresh it under cold running water, and squeeze it tightly until all the water is removed out and I'm left with small, tight wads of cooked spinach, which I then chop finely.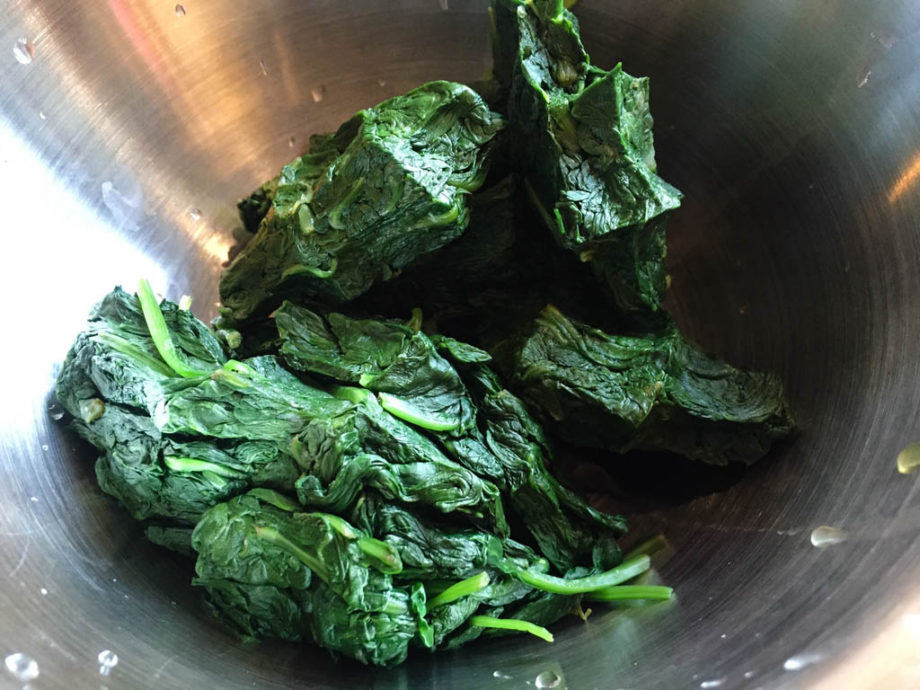 Next, I make a roux, cook it gently for a few minutes and then slowly strain the infused milk into it, whisking it all together until the sauce is smooth. Now, I've made a good few béchamels in my time, but this one doesn't feel right. The recipe does say 'You may think at this point that it is very thick', and they're clearly not kidding. The claim is that it needs enough body to hold the chopped spinach in suspension. We're certainly not lacking body here – I'm pretty sure this stuff has enough to hold lead weights in suspension, let alone a few bits of green leaf.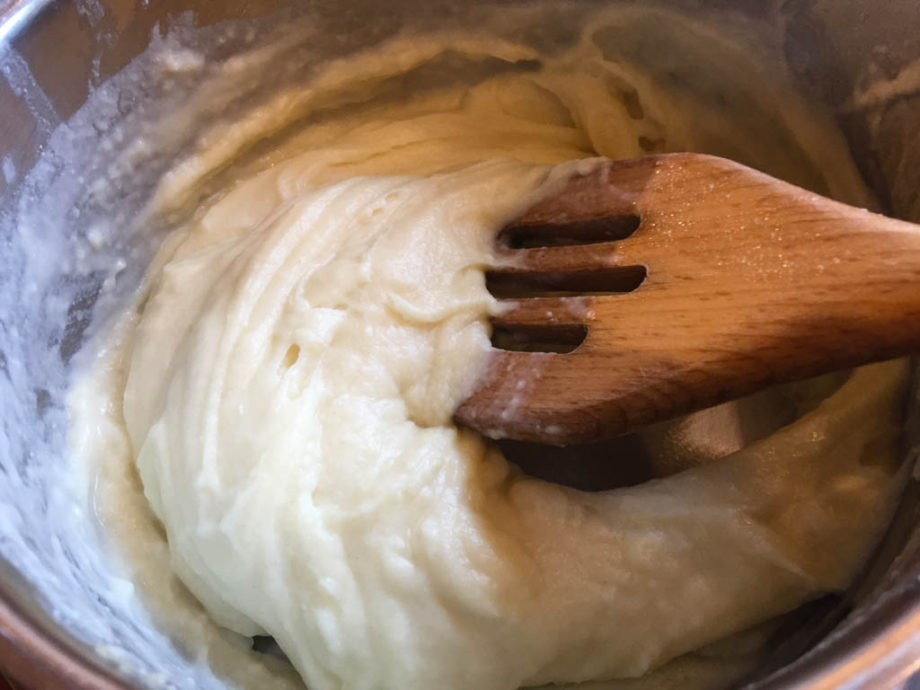 I plough on. I cook the sauce for 15 minutes, stirring occasionally. It gets thicker and thicker. By the time it's done, it's not really a sauce, more like a large blob sitting in the bottom of the pan.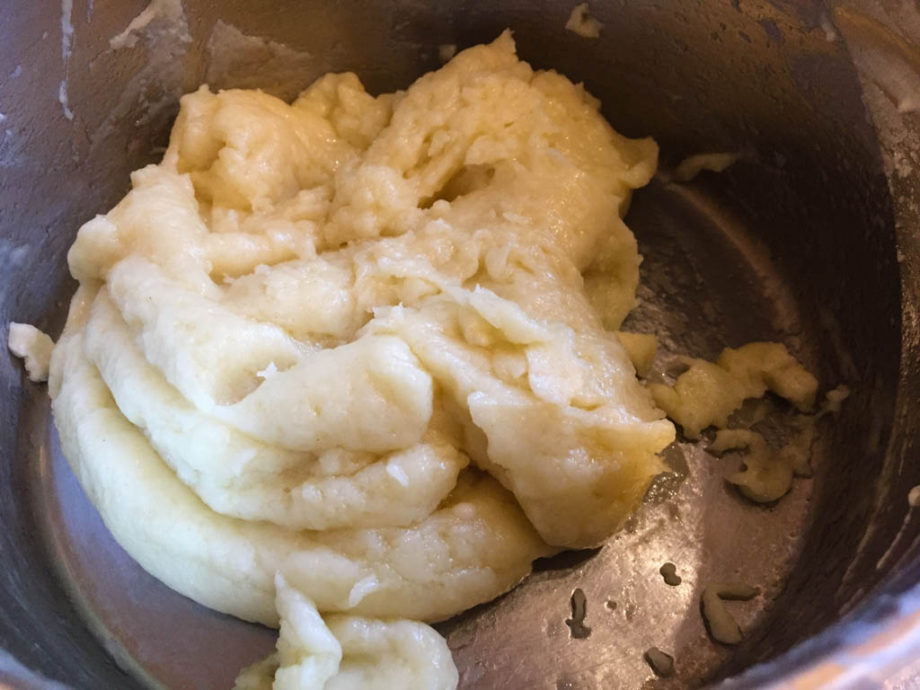 Finally I add in some cream, nutmeg, pepper and the chopped spinach and mix thoroughly. I check the seasoning and let it heat through for a couple of minutes. It doesn't look two bad, certainly not the hefty lump I was expecting – the added cream has softened the béchamel sufficiently to give the whole thing a good texture.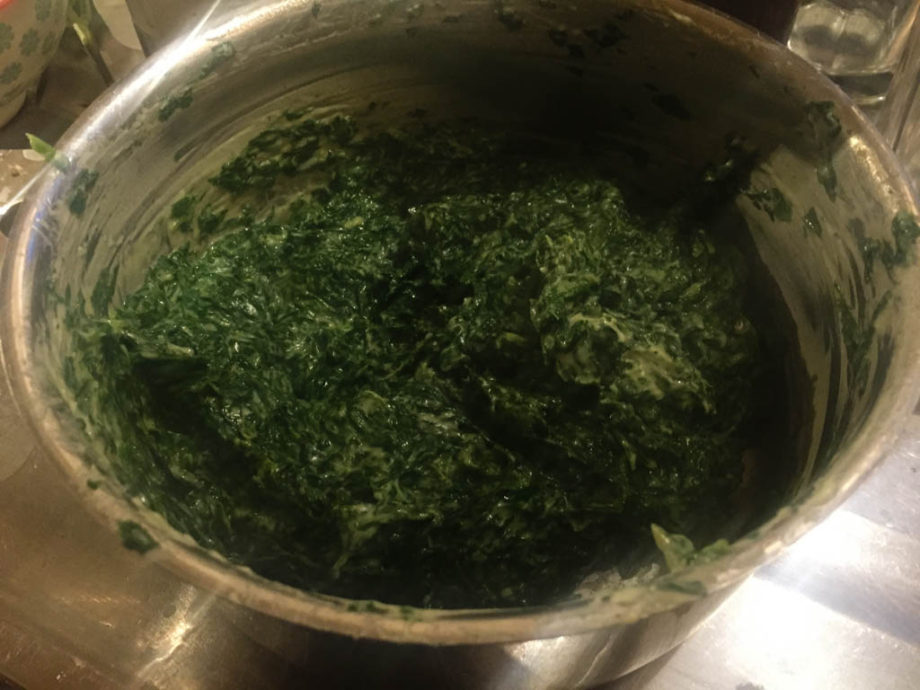 I serve this alongside a pork chop and mustard mash.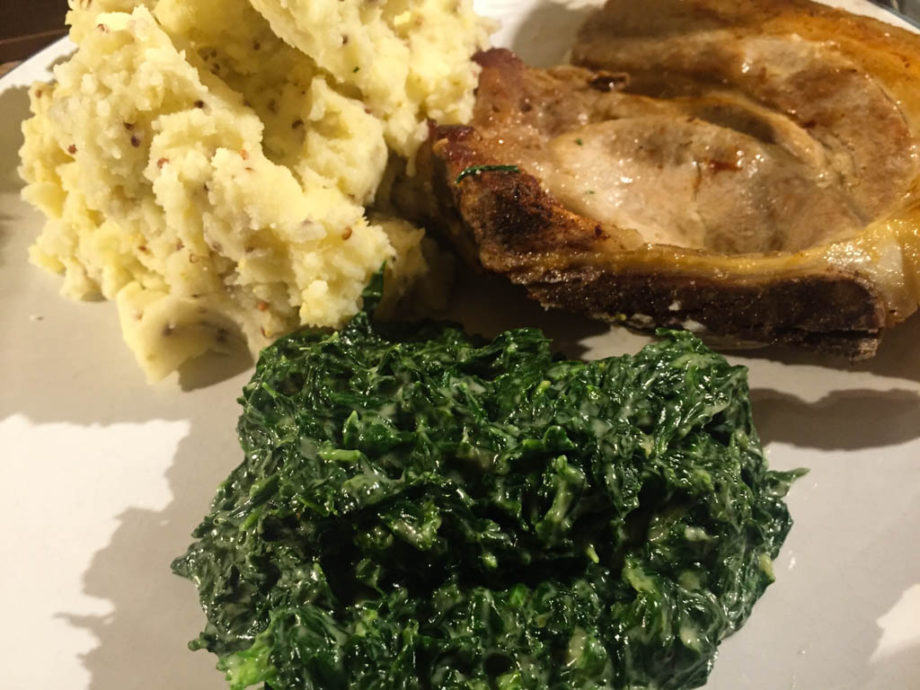 So, the verdict: the spinach was really very nice – a lovely creamy flavour. I think I much prefer this one to the first recipe – it has a lighter, cleaner flavour. It was the perfect accompaniment to the chop and mash.
Sue says:
Now, that's more like it. This is what I expected from a creamed vegetable recipe. It was smooth, silky, unctuous and delicious. In fact I could just have eaten a plate of that with some mashed potato and been very happy.
It had great mouth feel. A lovely hint of nutmeg and was just tasty and comforting. I can't really think of anything else to say about it. It was just delicious. Make this dish. It's worth it.
Fortunately there were left-overs and so I have had two nice extra lunches with it since the day it was made.
10/10
Make this again – please David.